The rooms are spacious and decorated tastefully: mural paintings, furnitures designed by us, quality bedding
(possibility of additional beds in large rooms).
We also offer a laundry service.
Most rooms have a wonderful sea view.
The apartments are designed for families or close friends.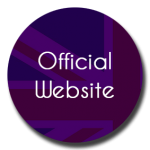 This house hums and whispers and each wife that rhythm.
In this African atmosphere, everyone finds his optioin : only for a night and for a breakfast, a night and a dinner, a week, a month …
For fishermen the picnic basket is made up with soft drinks, fresh salads and mega sandwiches.
The return of fishing boats is at 5 pm and should not be missed: photographies, aperitifs and snacks from the day's market (sea urchins with white wine, marlin rillettes with pastis, stuffed clams with gin fizz…)
By reservation, for your lunch or your dinner,
 Fatou will cook according to your desire and its daily market:
tibou diene, Yassa chicken, Mai Mai, zebu lambs …
SPORT FISHING
Senegal is one of the best and nearest destination of sport fishing at 5 hours and a half from Paris.
Plongée
The BARRACUDA CLUB Dakar is the newest diving club in Senegal.
Surf avec PAPE
Adult surf lesson 15,000 fcfa/person (1.5h with equipment)
Child surf lesson 10,000 fcfa/person (1.5h with equipment)
776475162
Instagram @takeoffngor
Kite Surf
Dakar and Senegal's kitesurfers' site. All spots of the region, contacts, and information for kiteboarding in Dakar and in Senegal.
For further information, please contact us.

We will reply as soon as possible,
THANK YOU
La Maison Abaka Plage de Ngor YOFF/DAKAR SENEGAL
29662 DAKAR
+ (221) 33 820 64 86